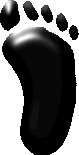 FOOTY Class R/C Sailboat
Official Class Association of IFCA

---



AMYA's Model Yachting issue #174 is
features the Footy Class (November 2013)

The Footy is...

... a very small radio-control sailboat whose length is a mere 12 inches (30.5 cm). The hull can be made from a fiberglass mold or simply with thin sheets of plywood fitted together. Two servos are used, one to control the sail and one for the rudder. Some plans are availble for sale, some for free. Links may be found on the Plans page.

To keep competition keen, the Footy designers have proposed a set of rules to keep all the boats similar to a certain degree. Visit the Rules page for details.

There is an active and growing community of Footy sailors in New Zealand, the U.K., Germany and the USA. In the USA it is now an official AMYA class. Read the IFCA Charter here.

We hope that this website will help focus these efforts both in the USA and abroad. Please contact the webmaster (see below) if you have any material you'd like to contribute to the site!
Niels Looff's "Easy III" and an Optimist Dinghy replica
Niels Looff from Hannover/Germany has sent us a note and pictures of his two Footy's:
"The yellow one is a 2014 plan-built "Easy III" but with removable keelfin. This is very good for packing and traveling. I took it with me several times on vacation in my suitcase while flying by plane. The whole sailing gear is just under 1,5kg. I have always been allowed to sail the hotel pool in quieter hours. Once I tried the Atlantic Ocean but the saltwater has eaten the contact pins of the switch, apart from that all worked well and the tiny boat could handle the waves pretty well."


 
"The white one is a scaled down Optimist Dinghy from 2015, quite similar to the one I sailed on my own when I was young. Therefore it's given G-7223, my own reg-nr from those days. I adapted the original measurements with longer fin and bigger rudder for scale performance but fitting to Footy-Rules. I also made a special rig, creating the illusion of a scale Optimist rig/sail but having more area, approx equal to EasyIII.

This hull does perform just OK, but not as good as the EasyIII, therefor I prefer the EasyIII from 1-6Bft with several rigs."

 
See more pictures of Niels' boats in the PHOTOS section of the website. Why not send me stories about YOUR boats?

More...

To be notified whenever this site is updated, email me.
Contact webmaster
Last updated December 22, 2016