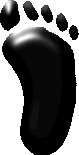 FOOTY Class R/C Sailboat
Official Class Association of IFCA

---



AMYA's Model Yachting issue #174 is
features the Footy Class (November 2013)

The Footy is...

... a very small radio-control sailboat whose length is a mere 12 inches (30.5 cm). The hull can be made from a fiberglass mold or simply with thin sheets of plywood fitted together. Two servos are used, one to control the sail and one for the rudder. Some plans are availble for sale, some for free. Links may be found on the Plans page.

To keep competition keen, the Footy designers have proposed a set of rules to keep all the boats similar to a certain degree. Visit the Rules page for details.

There is an active and growing community of Footy sailors in New Zealand, the U.K., Germany and the USA. In the USA it is now an official AMYA class. Read the IFCA Charter here.

We hope that this website will help focus these efforts both in the USA and abroad. Please contact the webmaster (see below) if you have any material you'd like to contribute to the site!
AMYA magazine features Footy class
The current issue of the AMYA's Model Yachting magazine #174 is entirely devoted to the Footy class. Here is the table of contents:
Introducing the Footy Class, by Bill Hagerup.
Fascinating Footys, by Scott Spacie.
A Footy Fanatic - the Wife's View, by Sheila Ryan.
Building a Cheap, Simple Competitive Rig, by Bill Hagerup.
Building the Back Bay Footy, by Bill Hagerup.
Footy Vacation Cartoon, by Ralph Kanko.
High-tech Hull Plugs using CAD and CAM, by Craig Huzway.
Building HalfPint Too, by Bill Hagerup.
SF Footy Program Inspires Young Sailors, by Bob Heacock.
A Free-sailing Footy for Young Skippers, by Mark Whitehead.
Creative Thinking Inside the Box, by Niel Goodrich.
Building a Footy Cassette, by Peter Jackson.
Building the Puma 305, by Paul Risdale.
A Soft-sail Swing Rig, by Roger Stollery.
SliM Footy-Winner of the 2013 Gold Cup, by Phil Tyler.
Red TYDE, by Nathan Titcomb.
Footy Kits, Compiled by Peter Shepherd.
With a Little Help from my Friends, by Bill Hagerup.
More...
To be notified whenever this site is updated, email me.
Contact webmaster
Last updated November 22, 2013