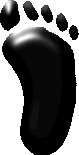 FOOTY Class R/C Sailboat
Official Class Association of IFCA

---



AMYA's Model Yachting issue #174 is
features the Footy Class (November 2013)

The Footy is...

... a very small radio-control sailboat whose length is a mere 12 inches (30.5 cm). The hull can be made from a fiberglass mold or simply with thin sheets of plywood fitted together. Two servos are used, one to control the sail and one for the rudder. Some plans are availble for sale, some for free. Links may be found on the Plans page.

To keep competition keen, the Footy designers have proposed a set of rules to keep all the boats similar to a certain degree. Visit the Rules page for details.

There is an active and growing community of Footy sailors in New Zealand, the U.K., Germany and the USA. In the USA it is now an official AMYA class. Read the IFCA Charter here.

We hope that this website will help focus these efforts both in the USA and abroad. Please contact the webmaster (see below) if you have any material you'd like to contribute to the site!
3D Printed Footys!
We welcome Bill Hagerup back as head of the US Footy organization! He also sends us photos of a new boat. Bill writes:
These are Footys made on a 3D printer. The hulls, fin, and rudders are all printed. I sent my design CAD files to my Australian friend, Selwyn Holland, who used them to print the parts and send them to me. We've been working on this project for about a year, and it has really come together nicely. In addition to Footys, we are doing RG65s, Nanos, and we are on our third IOM prototype. It's an exciting technology that I think has tremendous potential for the future of radio sailing.
Hopefully Bill will supply more details in the future.
More...
To be notified whenever this site is updated, email me.
Contact webmaster
Last updated June 28, 2017