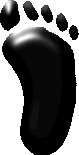 FOOTY Class R/C Sailboat
Official Class Association of IFCA

---
Register your boat!
When you register your boat you will be assigned a sail number. These sail numbers are unique within your country. This will also provide useful information about the total number of Footys afloat and help us get the class registered officially.

Send an email to one of the following registrars. Be sure to include "Footy Registration" in the email subject.

Adminstrative details may be found in the Footy Class Association Charter.